Welcome to 8Bit Battlegrounds!

---
Life has been hard for our 8-bit favorites. Kids no longer exhaust hours attempting to get them through amazing adventures, and they are craving some action. They decided to turn this desire into a battle arena and face off against each other!
Instructions:
---
Your objective is to attack each enemy until they run out of hitpoints. This is done between a combination of attacking and dodging your opponents attacks.
Gameplay:
---
Waiting
This is the ready-bar. This signifies when a character is ready to attack. While your ready-bar is filling, you will be unable to attack. Watch your enemies ready-bar, they may be able to attack you!
---
Attacking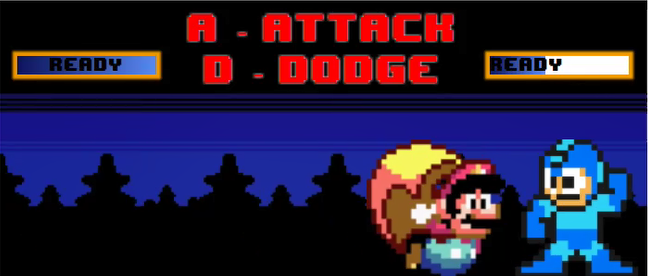 When your ready-bar is full, use the
A
key to try and attack your opponent. Be advised: your opponent is trying to win. They may dodge your attack. They also may throw a counter-attack. OR - if they're really determined, they will do both!
---
Dodging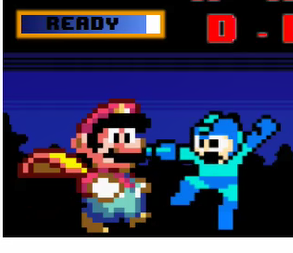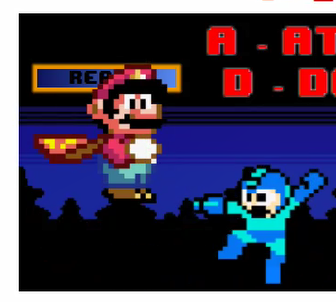 Your enemy is of course trying to see your demise, and will attack you the first chance they get. Good thing you're equipped with the ability to dodge! As your enemy gets near you, split seconds before they land the attack, hit the
D
key to dodge! If successful, you will get out of the way and take absolutely no damage. Learning this technique is crucial to winning the game!
Good Luck!